Customer Stories: FinTech for Gen Z
Defining a Disruptive FinTech App
We developed over 100 features for a values based FinTech app to capture the Gen Z market and created custom, edgy illustrations to capture market attention.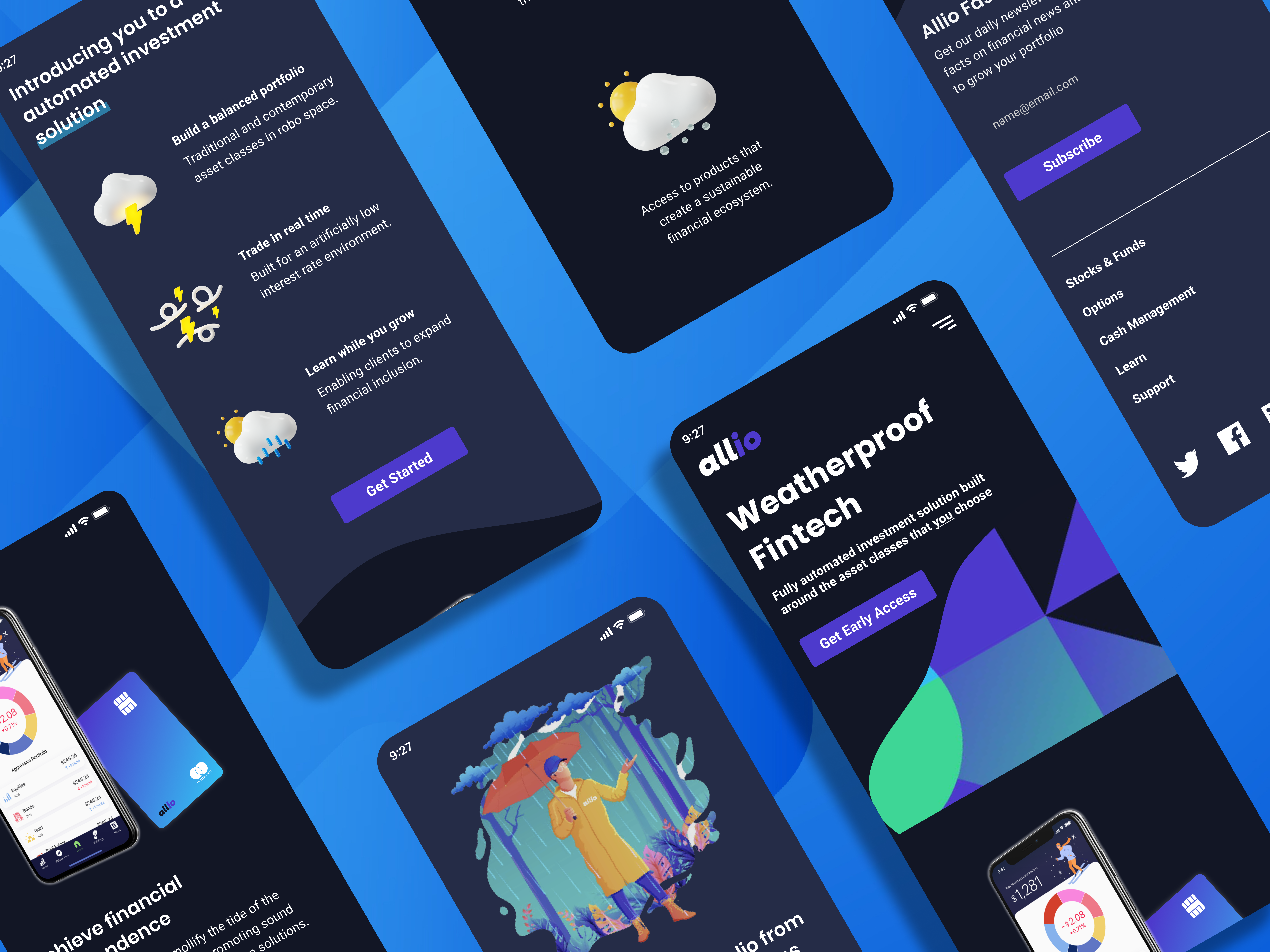 This fintech startup that had just received funding. They needed to make some key decisions for the foundation of their app. Our tech and product teams stepped in to facilitate workshops to prioritize and document features while also conducting API research to make technical recommendations on which APIs to use while our design team crafted custom designs.
The startup team worked alongside us in the workshops week-over-week to define and prioritize 8 Product Requirements Documents consisting of over 100 features. We concluded our work with a level-of-effort to develop the application along with a price tag to let their team know exactly how much it should cost to develop their product.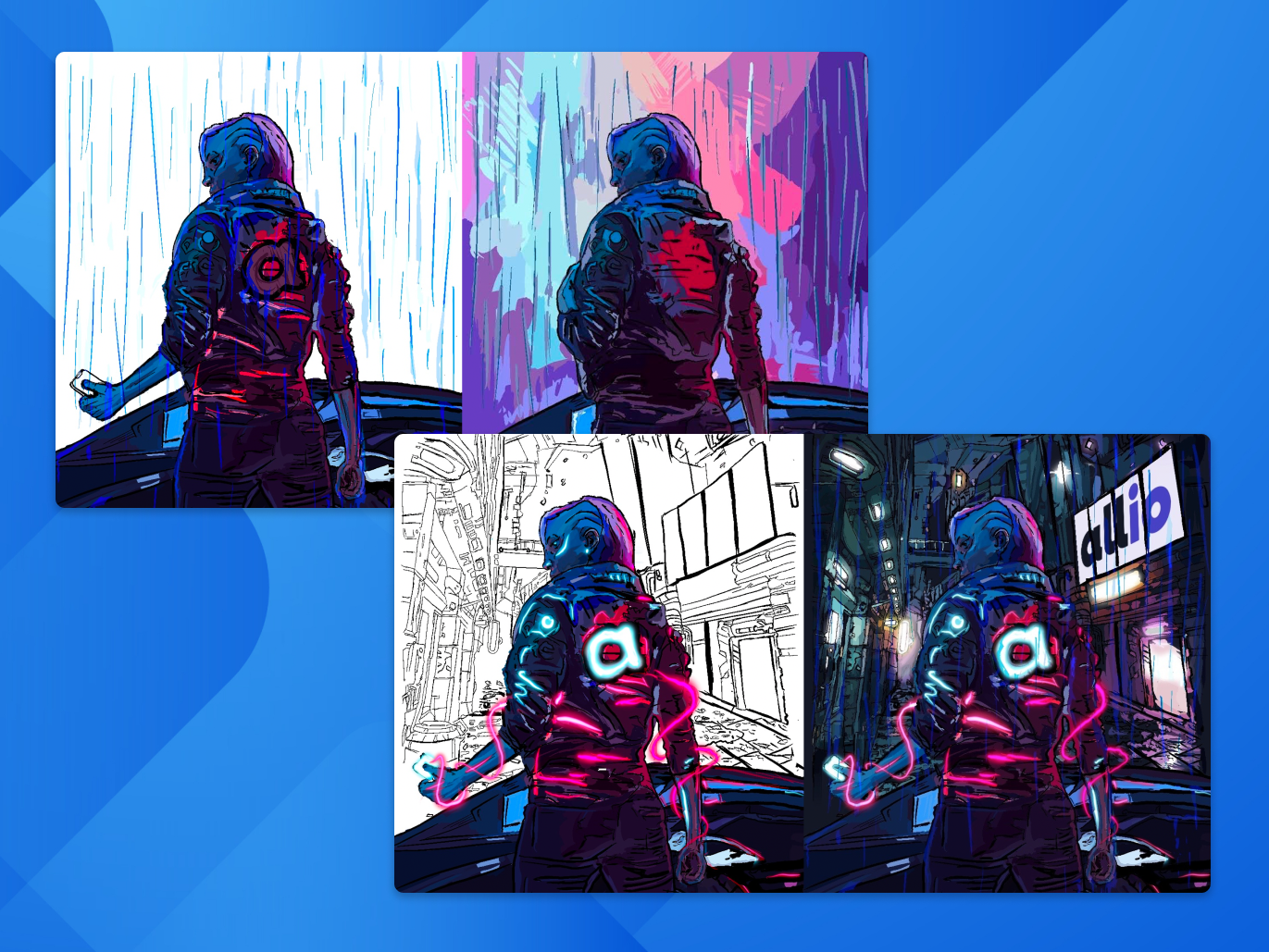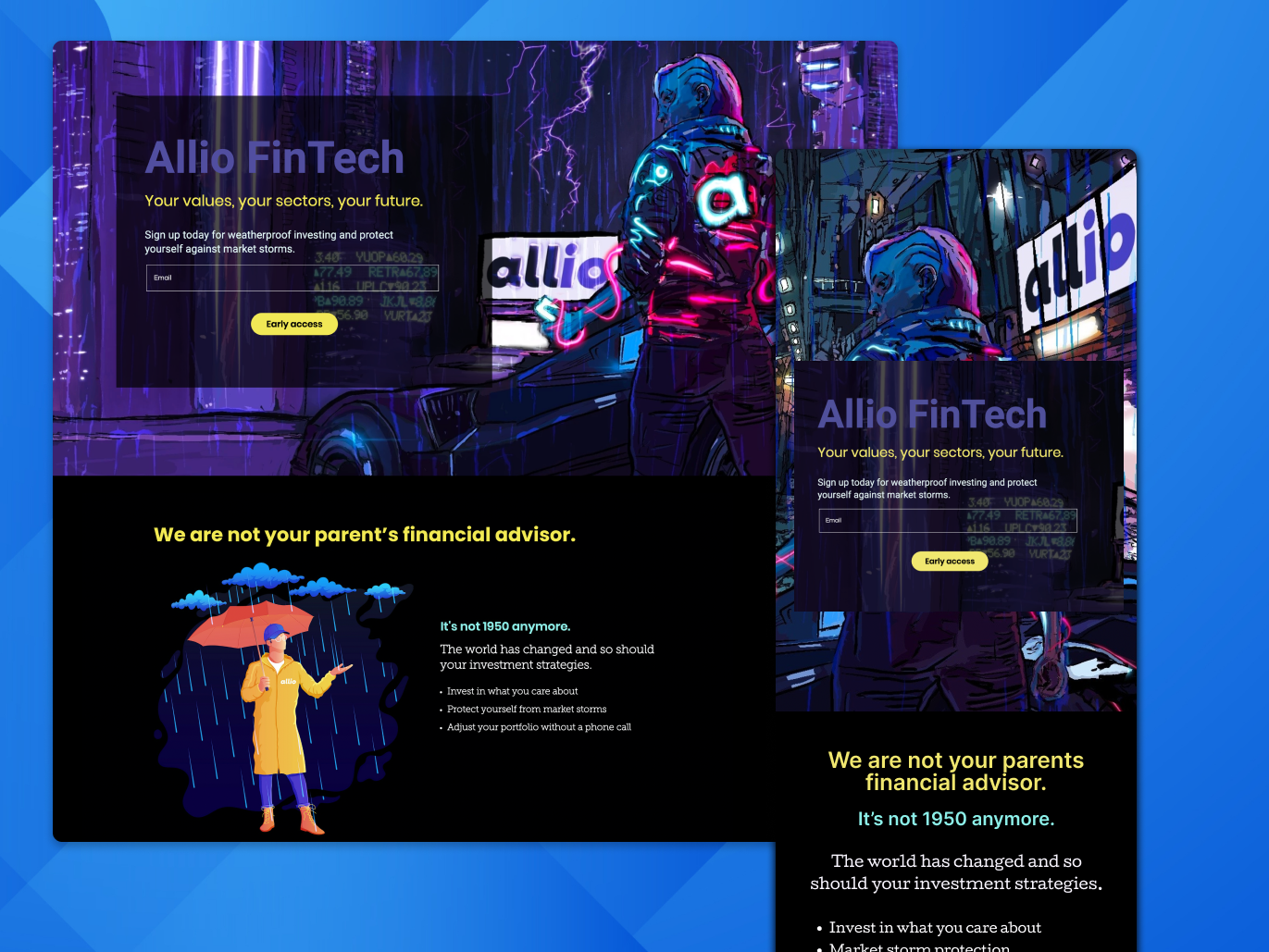 Help the startup make the right technical decisions and uncover what it will cost to build a FinTech app with automated investing, semi-automated investing and crypto while also ideating on designs that would set Allio apart from its competitors. Explore design decisions to determine what might draw market attention.
PUX researched API's and ran a feature prioritization workshops with their founders and our combined technical teams, all led by one of our senior product leaders. For design, our team conducted design sprint challenges and brought a fintech design expert to the table to create one-of-a-kind illustrations to capture GenZ market attention.
The startup development team is now building the Allio app using the product and technical documentation we created to include our PRDs, wireflows, level-of-effort estimates, and our API research. The app is expected to launch in 2022 to a waiting Gen Z market and will include content designed to foster education on long-term investing.
What We Did
Facilitated roadmap development and feature prioritization for handoff to development, explored custom designs to set Allio apart.
Outcomes
100+ feature definitions, API research, tech recommendations, user flows for the application, custom design and illustration.
Client
Fintech startup with $5M ready to go to market with an app that offers retail investors a safe way to invest traditionally as well as in crypto.
PRODUCT REQUIREMENTS DOCUMENTATION