Customer Stories: Lead Finder
Building a Lead Finder for a Mortgage Company
We designed and developed a lead finder app in 6-weeks that pulled data from two different APIs to uncover untapped customers.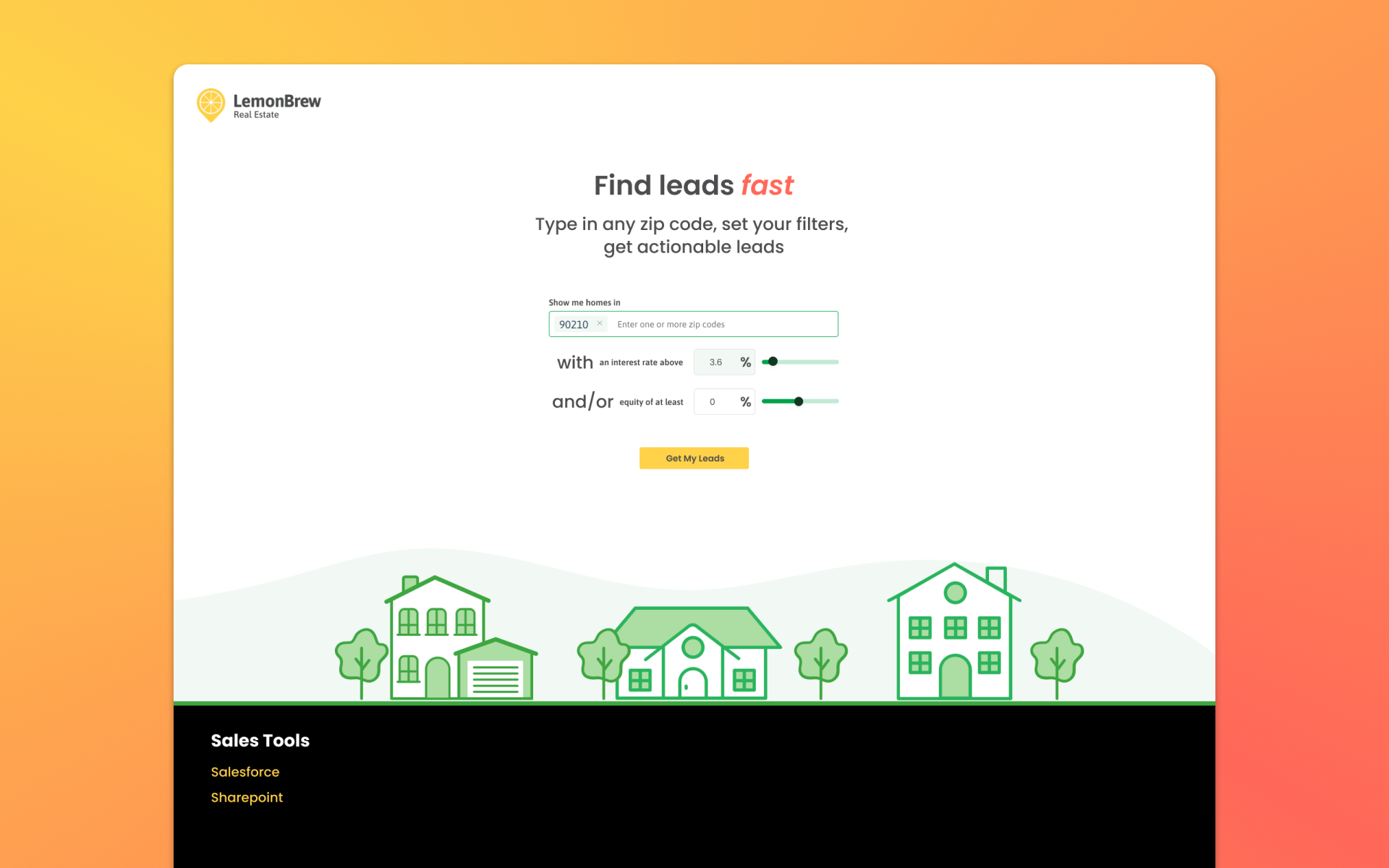 Our client knew the housing market was changing and wanted to get ahead of lead generation for their mortgage company.
The Challenge
Design, build and deploy a loan lead application that connects to two different APIs and returns best bet hits along with specific data about each homeowner and their property.
They needed:
A quick turnaround of their idea
Results based on applying mortgage calculations to the data

A clean, easy to use, on brand design
Defining Mortgage Calculations
Outcomes
The outcome of our efforts resulted in a lead finder app that the client can use to source new leads. We were able to come up with a more cost effective data strategy than the one originally requested and deliver the product within 6-weeks.