Retain and Gain Customers with a SaaS UX Makeover
Nix poor demos, lost sales and bloated onboarding with our 3-step SaaS UX makeover that transforms the user experience of your SaaS product(s) in just 10-weeks.
What is a SaaS makeover and how can it help my business?
The SaaS makeover is a three-step approach to fix user experience issues within an existing SaaS product so that you can retain existing customers and continue to be the standout choice for new customers.
At a high-level, it includes:
A current state UX audit

New user-validated designs
A release roadmap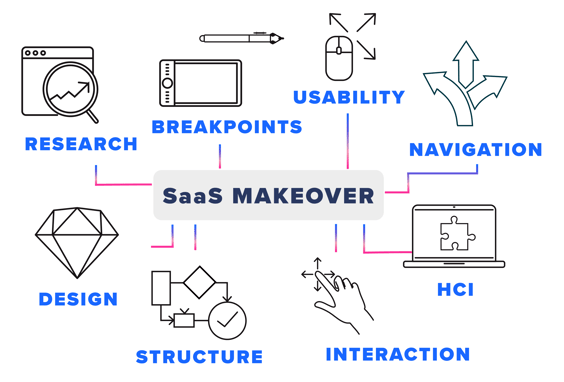 Products that don't evolve the user experience with new feature releases slowly die on the vine.
No one means for this to happen, but teams forget the golden rule.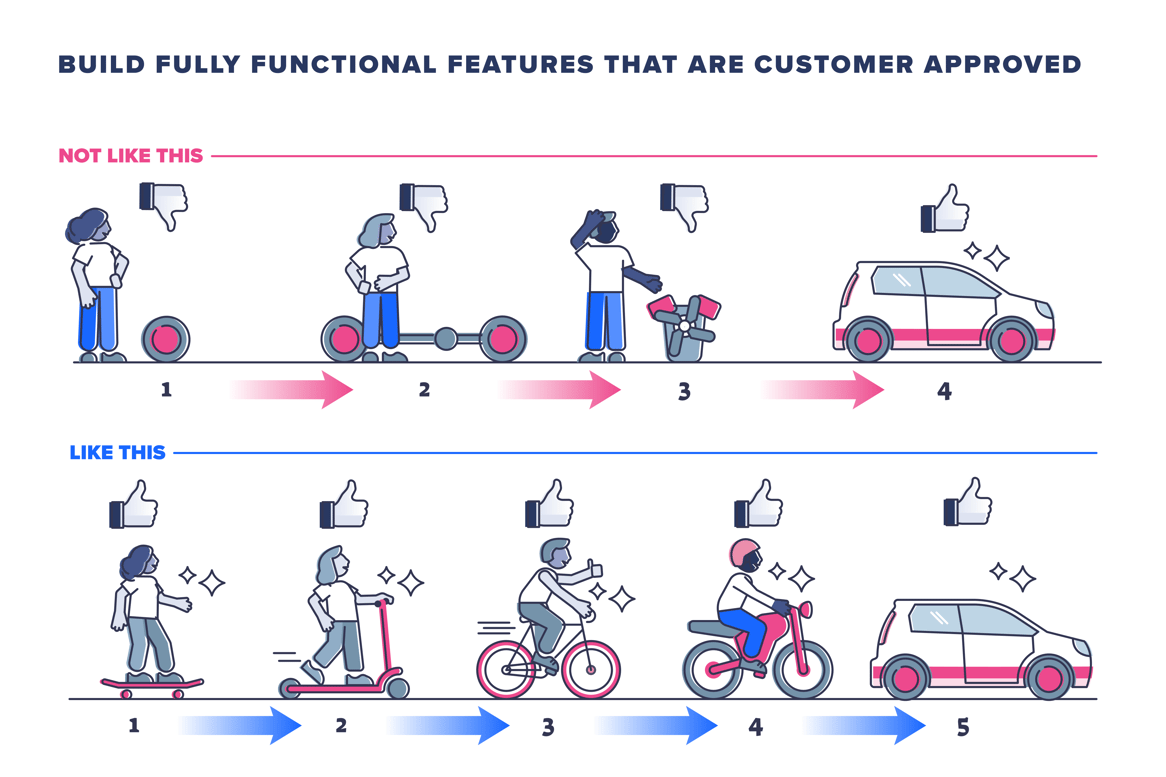 UX audit on the current state of your SaaS app with actionable recommendations
Clickable prototype, usability testing and validation with your target market
12-month release roadmap based on impact and value to the business and users
Phase 1 Audit
Audit of your product(s)
Benchmark on the System Usability Scale (SUS), NASA-TLX and Net Promoter Score (NPS)
Actionable Recommendations to keep your customers happy
Phase 2 Designs
User insights with commitment sentiment
Customer journey maps with an emotional arc diagram showing you new opportunities
Clickable prototypes that are high-fidelity, implementable and on-brand
Phase 3 Roadmap
Prioritized releases aligned to user and business impact and value
Roadmap with estimated costs so you know what to invest, when
ROI metrics to help you track and measure success
A new UX = happy customers
The SaaS UX Makeover is for those who want to invest in their customers and their business. It's not for you if you don't plan to improve your UX within the next 6-months. This is about getting everything you need to take action and create new product experiences for your customers so you don't risk churn or a loss of market share.
Schedule a meeting with a SaaS Makeover Specialist to learn more