DEI by Design
Your organization has worked hard to ensure that your workplace is diverse, equitable, and inclusive, but what about your digital products and software teams?
A clear path to diversity, equity and inclusion in technology
DEI by Design was developed by Predictive UX to provide a framework and a methodology for ensuring diverse, equitable and inclusive design of intranets and digital products by diverse, equitable and inclusive teams and practices.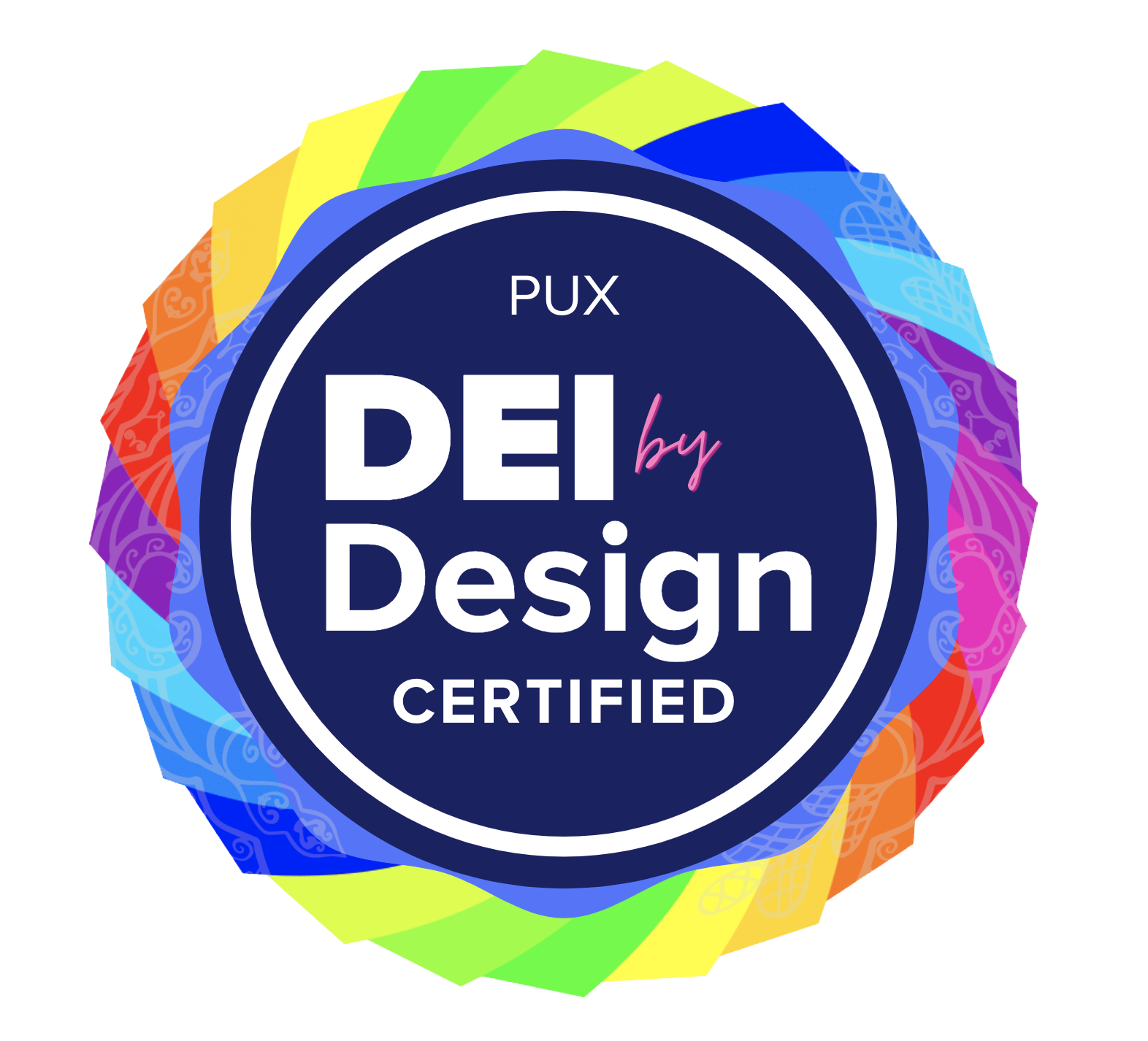 DEI by Design is designed to serve enterprise organizations who want to achieve DEI by Design certification. Achieving DEI by Design shows employees and customers that you care about diversity, equity and inclusion beyond "check the box" initiatives. It is for organizations who are willing to institutionalize DEI by Design principles into their digital teams and digital products, thereby shaping a future that is truly more inclusive.
The DEI by Design framework consists of three phases designed to move your company along the DEI by Design maturity scale.


Score on DEI by Design assessment across more than 100 questions that evaluate your intranet or digital product for diversity, equity and inclusion across people, process, technology, content and UX.
Benchmark on the DEI by Design maturity model.
Training on how to assess digital products, be more DEI-focused on your design and content creation, and on how to use Design Thinking to prioritize work and include others in brainstorming and implementing solutions.
Roadmap showing where to invest in DEI by Design initiatives over the next 12-months.
Governance to keep DEI by Design practices alive in your organization for annual re-certification.
Certified as DEI by Design for organizations who pass our rigorous standards.
People
DEI Expert

UX/UI Designer
Data
Your Product

Your Policies
Kickoff: DEI by Design overview
Our DEI by Design solution measures your digital products and teams for diversity, equity and inclusion.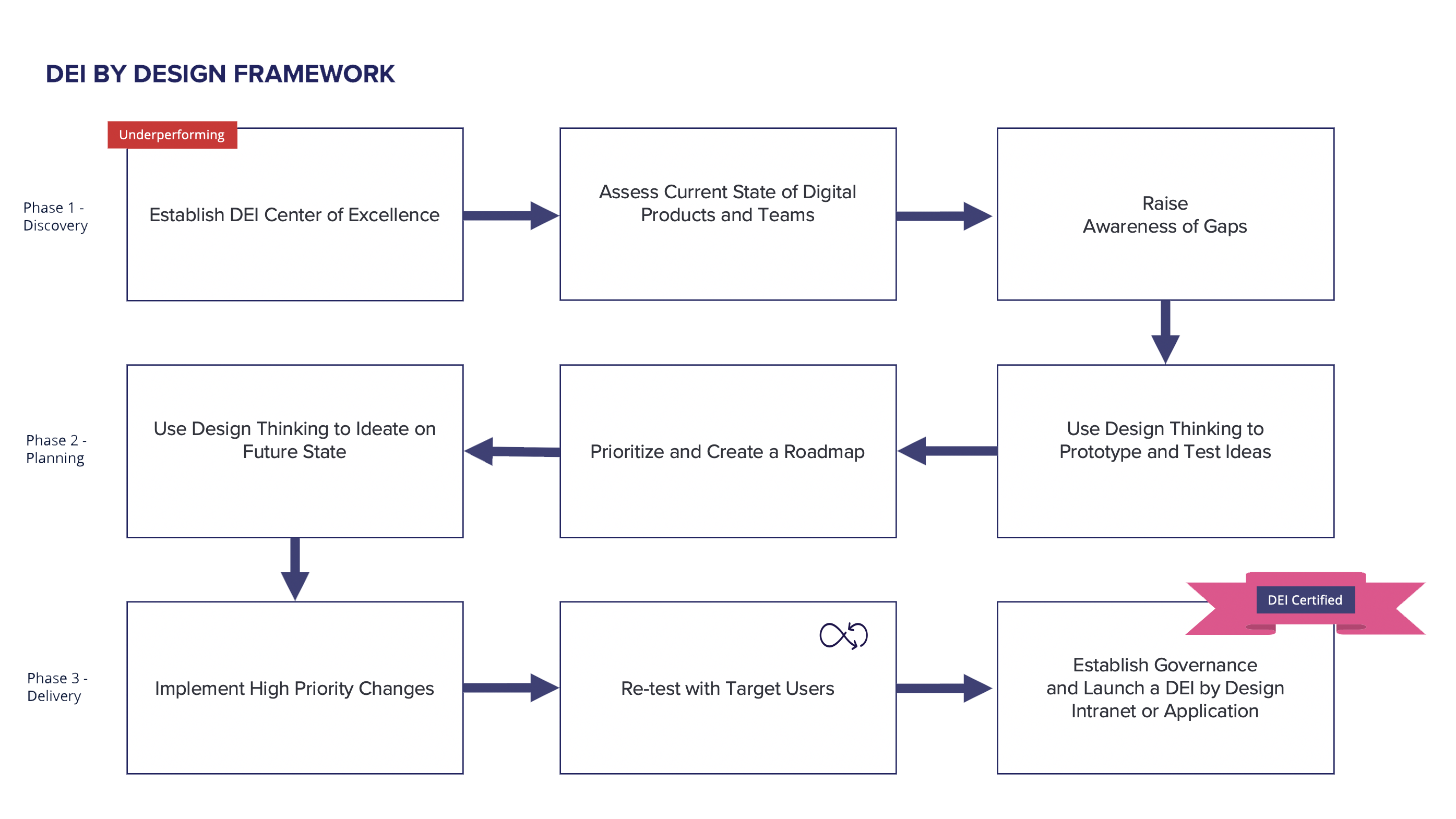 Predictive UX specializes in humanizing online experiences for a more diverse, equitable and inclusive world. Talk to us to learn more.
DEI by Design
Show Your Customers and Employees You Care